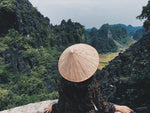 You may be obsessed with coffee, but you can't say you've tried the best coffee in the world until you've tried Vietnamese Coffee. So, why is the world sleeping on Vietnamese coffee? Some may think it's just a simple bitter drink made from some coffee beans, but not in Vietnam, the World's second-largest exporter of coffee after Brazil.
 In Vietnam, coffee is more than just a drink; it's a way of life. The French colonizers may have planted the seed in the history of Vietnam in the 19th Century, but Vietnam came up with a culture of its own. With intriguing varieties ranging from yogurt to fruits and eggs, Vietnam has it all.
Dotted with cafes in every city and every town, welcome to the heartland of coffee! Adoringly named "Rocket Fuel," Vietnamese Coffee stays true to its name.
 The French cultivated and had all the coffee they could want, but the lack of dairy came as a worry. Importing fresh milk seemed like a failed task, but then the idea struck. They started importing condensed milk as a substitute for it, and that's how "Ca Phe Sua Da" came into being.
Are you wondering what Vietnamese Coffee tastes like?
Heaven. Curated with dark-roasted Robusta beans that are slowly filtered. The strong, intense flavor of the coffee is beautifully balanced with velvety sweet condensed milk creating an explosion of flavors in your mouth. Even if you swear by your black coffee, we bet that this beautiful Vietnamese concoction will change your mind. The strong natural flavor combines wonderfully with the sweetness delivering a magical caffeine experience that you'll never forget.
Different types of coffee in Vietnam
Far from being fancy, yet not one bit boring. Coffee is not just your simple drink here in Vietnam. Here are some of the most popular coffee recipes that originated from here-
1.  
Cà Phê Sữa Đá: Your Classic Humble Vietnamese Iced Coffee
Beginning with the basics, this is how Vietnamese commonly drink their coffee. Bid adieu to frothy cappuccinos and say hello to this bittersweet beverage that will make you fall in love with every sip. Layered with smooth condensed milk at the bottom of a tall glass, strong Robusta coffee beans are brewed in a small filter called the Phin. Once the coffee has slowly filtered through, the two liquids are merged into a taller glass. Before you rush to finish this slowly brewed potion, remember to slow down.
Let the sweet, rich flavor of Ca Phe Sua Da envelope your mouth with its rich texture in every sip. And oh how wonderful it is! The rich texture may make you lose your mind but hold on to the desire to get a second glass because it may result in some heart palpitations.
This one's for the brave hearts that believe that coffee should be enjoyed black, you can have it that way too. Just ask for a "Ca Phe Da," they may add sugar to it.
2.  
Coconut Coffee: Cà phê dừa
The Vietnamese don't hold back from experimenting with coffee, and it's evident in how dynamic their recipes are. Someone once thought to mix coffee with coconut milk, a little bit of condensed milk, and ice, and that is how this wonderful coffee came into being! And it's as good as it sounds!
 This refreshing summer goodness is just what you need! Sit back, relax with a cup of this goodness under a shade of palm tree, and beat the heat with this ice-cold coconut coffee! For the ones who desire it warm, you can simply put away the ice. It's still that good!
3.  
Yogurt Coffee: Cà Phê Sữa Chua
Another gift brought by the French, which was adopted by the culinary culture of Vietnam, is Yogurt! Although it may sound odd the rich, silky texture, which served with numerous toppings ranging from fruits, rice to coffee! If you don't try it because you have your doubts about this combination, you're missing out on something incredible! The rich, creamy yogurt merges wonderfully well with a drizzle of freshly dripped coffee from Robusta beans! Stir, sip and relax; this divine blend is simply irresistible once you try it!
4.  
Fruity Coffee – Sinh To Cà Phê
This one is for those who enjoy a hint of fruitiness in their daily life. If you love flavored coffee and smoothies, this is just the thing for you. Coffee with fruits may sound like an absolutely absurd idea, but Vietnam simply knows how to brew magic. Made with fresh tropical fruits and a few drops of Vietnamese coffee, this coffee is an experience you won't easily forget. It is a brilliant way to get your caffeine fix topped with the benefits and goodness of fruits at the same time!
5.  
Egg coffee: Ca Phe Trung
When an egg yolk whipped with condensed milk meets a dark Robusta coffee: A magical potion is born! This Hanoi invention came into existence during the 1940s, the milk was scarce, and the egg yolks were used in place as a substitute.
This creamy textured coffee brings a burst of flavor that your taste buds relish! It is voted to be the best that Vietnam has to offer! Let your biases and prejudices take the backseat as you go on the journey of tasting this Vietnamese egg coffee! In just one sip, you'll realize how delicious it is.
There is a wide range of versions available of this coffee warm, hot and more! Similar to a caramelized flavor of creme brulee but in the form of a custard-like consistency and served hot with a strong fresh drip Vietnamese coffee! When the weather gets a little chilly, there's nothing better to warm you up than this toffee-like creamy, frothy whipped egg coffee!
Although the French may have introduced coffee to Vietnam, the Vietnamese quickly made it their own authentic, creative, and vibrant culture. It's nothing similar to anything found in Europe. For when you need an energizer or just a beverage to enjoy with your friends, this drink will serve to be your perfect companion.